Is your retirement plan getting the support it needs during this pandemic?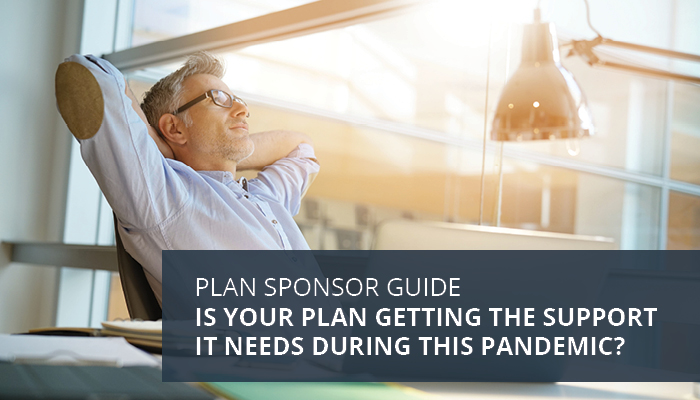 If you're having difficulty with all of the changes and to-dos regarding COVID-19 and how you manage your plan, you're not alone!
Nearly half of plan sponsors say they are still deciding which CARES Act provisions to implement.[1] In addition, you might be dealing with uncertain cash flows, leaving you with the onerous choice of cutting or suspending retirement plan matching contributions.
You shouldn't have to face these unprecedented times alone. Now more than ever, you need the expert guidance of an experienced, dedicated retirement plan advisor who can help you navigate this "new normal."
If you don't already have an advisor, it may be the time to consider partnering with one. And if your plan has an advisor, are they doing all they can to help you manage the health of your retirement plan?
Your responses to the checklist below can help you determine if now is the right time to hire an advisor or contemplate replacing your existing one.
ASSESS YOUR CURRENT 401(K) ADVISOR
Sean C. Bjork, CIMA®, AIF®
Vice President
Bjork Group
1033 Skokie Boulevard, Suite 210
Northbrook, IL. 60062
p.312.464.7082
seanbjork@bjorkgroup.com
Employee benefit consulting offered through The Bjork Group, Inc. Securities and Retirement Plan Consulting Program advisory services provided by Bjork Asset Management, Inc. offered through LPL Financial, a registered investment advisor, member FINRA/SIPC. Other advisory services offered through Independent Financial Partners (IFP), a registered investment advisor. IFP, Bjork Asset Management, Inc. and The Bjork Group, Inc. are separate entities from LPL Financial.
[1] Plan Sponsor Council of America. CARES Act Snapshot Survey. April 2020.