Participant Infographic – Household Budgeting Worksheet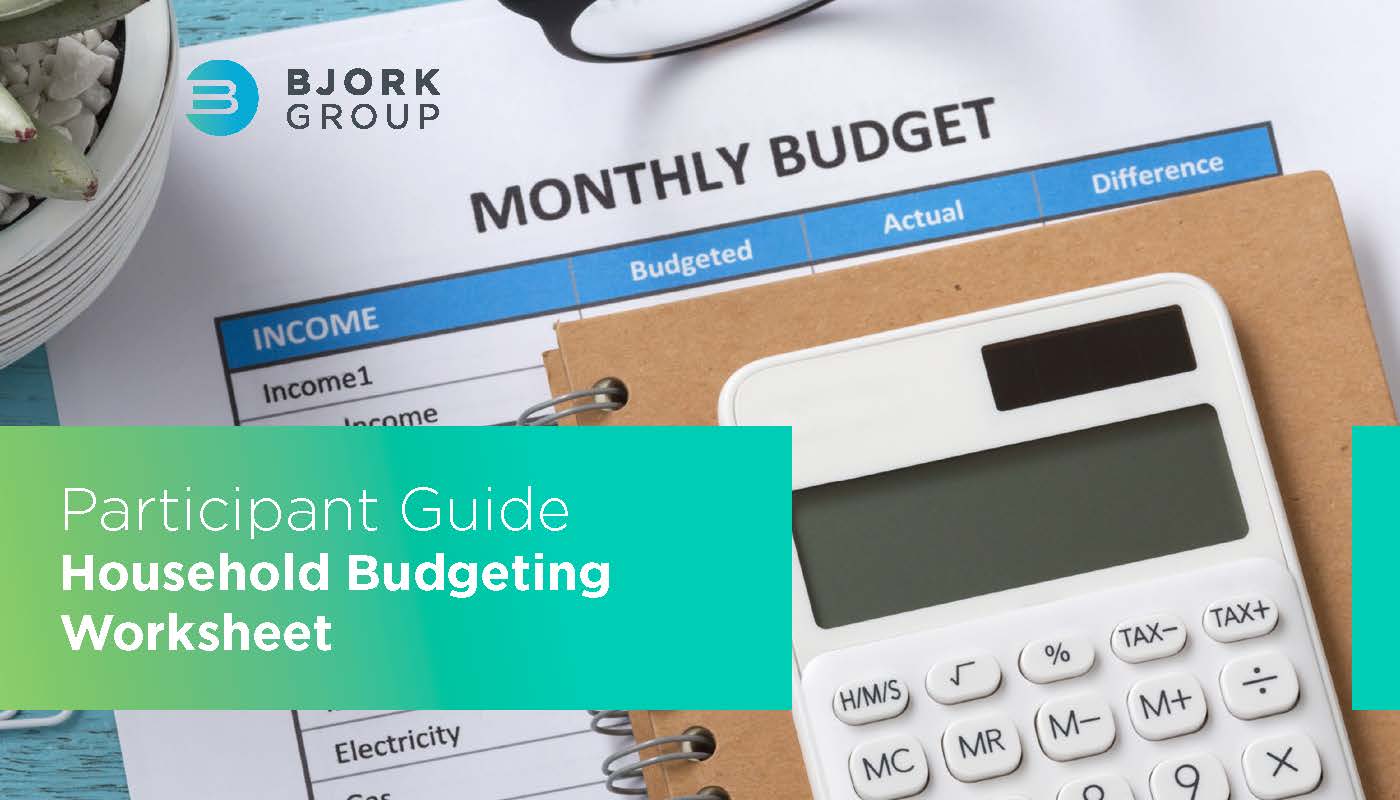 It is normal for working Americans to experience some form of financial hardship.
When employees have proper financial wellness education, they can develop the mindset to see the long-term impact of their savings decisions. It all starts with something as simple as budgeting, the cornerstone of good financial habits.
Share this 'Ultimate Household Budgeting Worksheet' with your employees to help them learn more about their spending habits, identify their wants and needs, and begin to prioritize savings.
Download the Household Budgeting Worksheet >>
Sean C. Bjork, CIMA®, AIF®
Vice President
Bjork Group
1033 Skokie Boulevard, Suite 210
Northbrook, IL. 60062
p.312.464.7082
seanbjork@bjorkgroup.com
Employee benefit consulting offered through The Bjork Group, Inc. Securities and Retirement Plan Consulting Program advisory services provided by Bjork Asset Management, Inc. offered through LPL Financial, a registered investment advisor, member FINRA/SIPC. Other advisory services offered through Independent Financial Partners (IFP), a registered investment advisor. IFP, Bjork Asset Management, Inc. and The Bjork Group, Inc. are separate entities from LPL Financial.